The weather in Greater Cincinnati can be unpredictable. Having the right doors for your home is essential for keeping out the elements and lowering your energy costs. LEI Home Enhancements of Cincinnati provides a wide range of customizable options so you can enjoy energy efficiency along with the added sense of security and beauty it adds to your home. With customizable colors and security hardware, you can make sure you get the perfect doors for your home. Whether you're upgrading your entryway or patio, LEI Home Enhancements of Cincinnati offers superior quality doors, customized to the highest standards for beautiful, long-lasting entryways.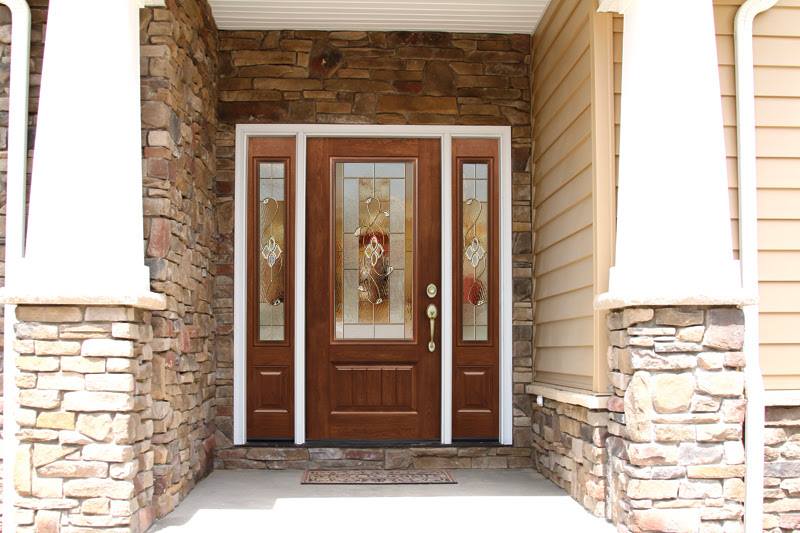 Entry Doors
Every component of ProVia doors, from the frame, hardware, and finish, is carefully crafted from the highest quality materials to provide you with stylish durability for your home.
Durability
Z-AC threshold automatic risers that automatically adjust with your door and offer long-lasting protection against the elements.

FrameSaver finger-jointed composite bottom, guaranteed to never take on water, warp, or rot and backed by a fully transferable lifetime limited warranty.
Aesthetic Appeal
Cutting edge MasterGrain NVD (Nickel Vapor Deposition) helps create beautiful wood finishes for your door in a variety of colors including mahogany, cherry, fir, knotty alder, and oak.

DuraFuse Finishing System featuring P3 Fusion means a stronger, longer-lasting finish.

The inside door frame is hand-stained or painted to match your door for a consistent visual appeal.
Sliding Patio Doors
Allowing you to enjoy the tranquility of the great outdoors and able to brighten any room, sliding patio doors allow you to enjoy any season from the comfort of your home. Available in a variety of styles, precision-built slimline profile doors are perfect for any home, allowing you to enhance the ambiance of your home while enjoying long-lasting protection against the elements.
White pine mainframe with vinyl cladding helps keep out the elements.

Metal reinforced vertical sash components and a low profile, anodized aluminum sill cover mean added strength and durability.

Dual durometer glazing system for extra weather protection.
Fusion-welded sashes and mainframe with fully weather-stripped jambs, header, and sill for improved energy efficiency.

Metal reinforced vertical sashes for added strength and durability.

Dual adjustable steel wheels with steel ball bearings for smooth sliding and easy use.
Mainframe and sash with multi-chambered construction and double wall design for added strength and durability.

Dual internal/external weatherstripping on sash and mainframe joints with closed-cell foam gaskets for superior sealing and energy efficiency.

Precision engineered tandem rolling system for easy opening.